Geographically speaking, Fremont is a long narrow city spread over several miles. There are quite a lot of Fremont preschools, some of them public schools, some of them not. So there is bound to be a preschool near to you wherever you live in the city.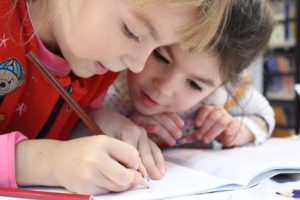 But this might worry you if you are looking for a Montessori preschool, because not very many use the Montessori method. The public Fremont preschools don't, and neither do a lot of the private preschools.
But as it happens, you are in luck. There is a Learn And Play Montessori preschool in Fremont near to you wherever you live. We have campuses in Niles, Peralta, Maple, and Irvington, so we are handy wherever you either live or have to go to work.
What's more, we open at 7.00 am and we stay open until 6.30 pm, so, whatever your hours of work, we fit around them. You can drop your child off in the morning and pick him up again after work when it is convenient for you rather than when it is just convenient for us! Life in the 21st century is pretty hectic and the last thing you need is to have to juggle your hours of work around your kid's preschool – even if your boss will let you. We have known of people who have had to change their jobs, just to be able to drop their child into Fremont preschools and pick them up again within the public-school hours.
The Best Thing Is The Montessori Method
Of course, while we are convenient, both geographically and timewise, the best thing about Learn And Play Montessori is just that: we use the Montessori method of learning.
All of our school classrooms are light and airy and filled with Montessori materials. The children are allowed to browse them and choose what they wish to learn about, so they very soon realize that learning is fun and of course they want to do more of it. In other words, our children learn because they want to learn, not because they are told that they have to learn. They don't sit on the floor listening to a teacher talking to them. Rather, they explore and use all their five senses to discover more about things that they are interested in.
There are no targets that they "must" achieve, and there is no sense of competition either, because the children are all learning about different things at any given time. The teacher just keeps an eye on what each child is doing and introduces him to more materials when the time is right.
So wherever you live in Fremont, drop by at your nearest Learn And Play Montessori School and take a look at what we do.