Parents today want their kids to "love learning" but also to have a practical foundation in math, science, and other core skills including language skills. Guess what? Montessori straddles both the fun of learning and the foundations of STEM!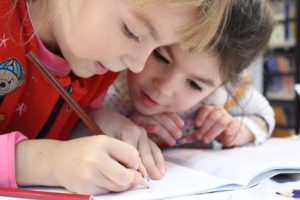 At Learn And Play Montessori, we have the finest coverage of preschools in the East Bay, with campuses in Dublin and Danville, and no less than five campuses in Fremont at Niles, Peralta, Irvington, and Maple, and a brand new campus just opened in South Fremont. The upshot is that wherever you live and/or work in the East Bay we have a campus that is convenient for you.
Not only that, but we open at 7.00 am and we stay open until 6.30 pm so whatever your working hours happen to be, hours work for you. We take children from the age of 18 months to six, and we are also open all year round. True, we have been closed as a result of Covid-19, but all our schools are open again, and we don't close for nearly three months in the summer as the public schools do. If you are looking for a school that covers both STEM and preschool, then that's us.
The Child Learns About What He Or She Wants To Learn About
The Montessori method of learning ensures that your children will learn to love learning because it works on the basis that each child learns about what he or she wants to learn about. All of our classrooms are large and have maximum natural light because we have extended the windows where necessary. Each classroom is filled with Montessori materials and the child is free to roam the class and simply start to play with and learn about whatever it is that catches his eye.
When it comes to STEM and preschool, all of our materials will begin to give the child a grounding in the basics for science, technology, engineering, and math, and provide a firm foundation for when the child goes into further education. But the point of the Montessori method is that each child is learning about things that he wants to discover, rather than sitting listening to a teacher talking about something that he may find of no interest. Our children very quickly begin to love learning for the sake of learning, and that is a skill that will stay with them for life.
If you would like to find out more about STEM and preschool, we are happy to provide you with a school tour at whichever of our campuses is the most convenient for you. Just click on the Schedule a Tour Link at the top of the page.