There are many preschools in Fremont that are either (a) not Montessori (most of them, in fact) or (b) not Montessori certified. Don't accept any imitations!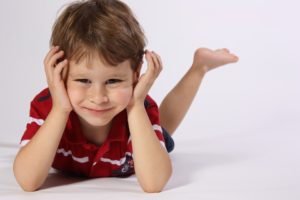 At Learn And Play Montessori we have four Fremont, CA, Montessori preschools in Niles, Peralta, Irvington, and Maple, and every one of them is Montessori certified.
The Montessori method is based on observations of each child as an individual and presents every child with the opportunity to choose from a wide range of Montessori materials and proceed to learn about them at his own pace. There is no pressure, and the quicker learners are not held back, but the slower learners are not made to feel inferior: they just do things at their own pace. There is also a loft of opportunity for the children to work in groups if they choose, and we find that when they do, the older children will often help the younger ones if they are having difficulty understanding something. The Montessori method teaches each child to have respect for others.
No Competition And No Pressure
Our Fremont, CA, Montessori preschools do away with competition as the motivation for learning and replace it with a spirit of mutual help and trust. The only person the child is in competition with is himself, and this encourages a love of learning: our children learn because they want to learn and find out more. The method allows the teachers to guide each child as an individual in each subject and according to his or her own needs.
The Montessori method develops the whole personality of the child rather than just his intellectual abilities. It develops his powers of concentration and deliberation, along with the ability to use his initiative and make independent choices. The child learns and understands those qualities in a person which lead them to become a good member of the community.
All of our Fremont, CA, Montessori preschools are housed in campuses with large and light classrooms, and we open at 7.00 am and stay open until 6.30 pm which is ideal for working parents. Wherever you live or work in Fremont, there is a Learn And Play Montessori near you. We are also open all year round, unlike the public schools, and of course, our hours and facilities are unsurpassed.
If you really want to get your child off on the right foot and on the road to a lifelong love of learning, we would suggest you book a school tour with the most convenient of our campuses for you. This will enable you to gain a greater insight into how our children learn and at the same time see how much they enjoy doing so.